Hardaway High School


Classes of 1968-1969-1970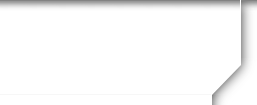 site created 11/3/2008
HOME PAGE VISITORS
118158
REUNION COUNTDOWN...
CALLING ALL HAWKS...ITS REUNION TIME!
1967-1968-1969-1970
Saturday – August 9, 2014
6:30 – 11:30 PM
Front Porch of the South Event Center
7607 Veterans Pkwy - Columbus, GA
Live Music, Food & Cash Bar
Casual Attire
Click HERE for Reunion Reservations!
Late registration available until
12 noon - Mon - Aug 4
Cost: $41 per person
Is your name on the list? If you started the reservation process but have not paid, your name will not be listed below.
REUNION ATTENDEES
Adams, Jerry (1967)
Alford, Richard (1968)
Allen (Kyle), Janice Kaye (1968)
Anderson, Craig (1968)
Anderson, Dan (1968)
Barker (Barzel), William (1969)
Barnes, Cliff (1968)
Bass, Randall (1968)
Beard, Frank (1967)
Blaxton (McMillan), Norma (1969)
Bolen, Gary Andrew (1970)
Bone, John (1969)
Bone (Dennis), Sharon (1968)
Bonner, Frank (1968)
Bowman, Edward Leon (1970)
Braswell, Allen (1969)
Bridges (Mitchell), Peggy (1968)
Brossett, Douglas Lee (1969)
Brown (McFarland), Alice Kay (1969)
Brown (Butcher), Jennifer (1969)
Bryan, Larry (1970)
Burns, Sam (1969)
Caison, George (Dean of Boys)
Clark, Ronnie (1969)
Collins, (Parker), JoAnn (1969)
Collins, Phil (1969)
Colyer (Gillham), Lila (guest)
Coon, Norm (1970)
Cooper (Marth), Mary Lou (1969)
Cooper, Tony (1970)
Crain, Leonard (1969)
Crews, Sidney (Teacher)
Curry (Bradley), Linda (1968)
Daniel, Gene (1969)
Davis, Frankie (1970)
Dillard (Patterson), Amy (1970)
Doan (Goff), Pam (1969)
Dumas (Thomas), Karen (1969)
Duncan (Parsons), Beth (1970)
Dunn, Charles (1968)
Ellis, Ted (1969)
Enterkin (Hancock), Brenda (1967)
Etheridge (Wingard), Carol )1969)
Farrow, Jerry (1969)
Fincher, Durwood (Teacher)
Floyd (Diaz-Verson), Pat (1969)
Flythe (Turner), Mary (1969)
Forte, Geno (1969)
Forrester (Blankenship), Donna (1969)
Freeman, Mark (1969)
Fuller (Perpich), Dianne (2969)
Gary, Jeff (1969)
Glass (Fillion), Cumi Elizabeth (1969)
Greene (Beason), Mary Jane (1968)
Gunnels, Sandy (guest)
Hall, Michael (Mike) (1968)
Hancock (Luby), Judy (1969)
Harris, Larry Dean (1968)
Harrison (Carr), Beverly (1969)
Harvey, Doug (1969)
Hecht, Chuck (1968)
Hicks, Jerry (1969)
Hemmings, Edward Lamar (1969)
Hendley (Wimberly), Dianne (1968)
Hendricks (Lavoie), Debbie (1970)
Henry (Reynolds), Mary (1968)
Hicks, Steve (1968)
Hinton, Tommy (1970)
Housand, Bill (1969)
Howell (Hemmings), Carolyn (1969)
Jackson Jr, Thomas Harold (1969)
Jackson (Mayse), Vicky (1969)
Jenkins, Robert (1969)
Joines (Christensen), Jill (1969)
Jones, Donnie (1969)
Jones (Mitchell), Linda (1968)
Keel (Taylor), Warene (1970)
Kennedy (Hicks), Pat (1969)
King, Patrick Bruce (1968)
Kornegay (Dappen) Jan (1969)
Lewis, Joel (1969)
Lewis (Hicks), Maridonna (1971)
Loney, Janet (1969)
Lowery, Neil (1969)
Luby, Dennis (1969)
Marlowe, Ernest (1969)
Mayo (Young), Myra (1969)
McCown, Alice (1970)
McEathern (Yoder), Pam (1969)
McElhannon (Adams), Jean (1969)
Miller (Meinhardt), Sharon (1969)
Mills Jr, Henry Clay (1969)
Mixon (Smith), Cheryl (1968)
Money (Pope), DeeDee (1969)
Onisick, Stephen Anthony (1968)
Patterson, Pat (1968)
Pope, Don (1968)
Posey, Ken (1968)
Pridgeon (Collins), Patti (1969)
Railey, Jim (1967)
Rawn, Bill (1970)
Reeves (Christiansen), Lyn (1969)
Reagan (McGreggor), Debra (1969)
Register, Steve (1969)
Robinson, Delores (Teacher)
Rogers, David (1967)
Roller, Bob (1969)
Rutland, James (Teacher)
Sasser, Jean (1969)
Satlof (Block), Regina (Teacher)
Satterfield (Cooper), Deborah (1968)
Shinkle, John Atkinson (1969)
Skarpness, Bradley (1969)
Slayden (Bonner), Martha (1969)
Smith, Gordon (1970)
Speakman, Doug (1969)
Thames, Dick (1969)
Travis, Larry (1968)
Waldo, Bobby (1967)
Wendler (Sonnenschein), Anna (1969)
West, Steven Charles (1968)
Wiggin, Mack (1969)
Willis, Steven Charles (1970)
Wilson, Sparky (1969)
Wilson (Ensminger), Susan (1971)
Wood (Nix), Belinda Jo (1968)
Wright, Robert Wayne (1968)
---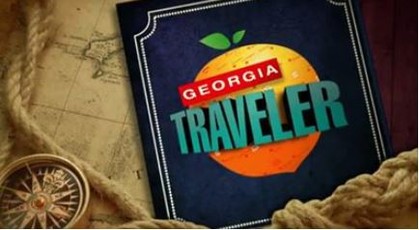 GA Public Broadcasting's Georgia Traveler