Hardaway High School


Classes of 1967-1968-1969-1970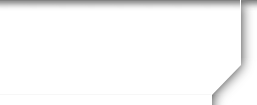 Class of '70 50th Reunion Info
July 5, 2021
HHS CLASS OF SEVENTY TURNS SEVENTY!!! SAVE THE DATE!!!
Yep! That's what is happening sometime next year, so why not celebrate a Belated 50th Reunion and 70th Birthdays all in one?
Our apologies for not getting in touch sooner, but as all of you know, there was nothing "normal" about the past year! We have been waiting for the "coast to be clear" before making any new plans.
Hopefully, by next April everyone will have been vaccinated and/or feel safe about gathering together. Please mark your calendars for
APRIL 22-23, 2022
At this point, definite venues for Friday and Saturday have not been set because everything depends on the number planning to attend. It would be extremely helpful if you will email Becky Baker at
Beckbaker1@charter.net
and let her know if you are a YES (we hope so!), a NO, or a MAYBE at your earliest convenience. Once we get an estimated number, we will decide on the venues for Friday and Saturday nights and give you information on hotels, etc.
We are hoping for a BIG turnout and looking forward to reconnecting with everyone!
Becky(Hendrix)Baker, Jan(Terrell)Crawford, Tommy Hinton,
Cindy(Scheible)Kelly, Floyd Mitchell, Pris(Crosswy)Seeger, Karen
(Holland)Taylor, Candy(Ammons)Watson and Barbara (Berry) Whitten