Hardaway High School


Classes of 1967-1968-1969-1970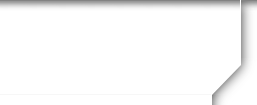 Not a member?
JOIN HERE
Find and click on your name. Posted on: Jun 25, 2019 at 4:33 AM HAPPY YOUR DAY JIMMY. TAKE CARE MY FRIEND.
Durwood
Posted on: Sep 08, 2016 at 7:22 AM
Well, I almost never come to the site. Can't really say why. Norm, read your Tuesday post and have to say I love it. Tolkien is my FAVORITE EVER author. Back in the wild days of the CB Radio craze, my on air handle was Shadowfax...Go figure.

I have not po9sted anything to my Profile in like ever, so if you will allow me, I'll sort of up-date here.

I live in Cataula, own a small business called Angelfire Gourmet Nut Company located in Opelika at Angel's Antiques. No other affiliation other than the names being similar. I work Thurs. thru Sunday and play golf Monday Tuesday and Wednesday. I won't ever get rich, but I love it. Seems like I'm just not as ambitious as I was in my youth.

Those of us that own our own businesses sometimes realize that the mystery of what might happen each day keeps it fresh and new. Meeting new and interesting people, hearing stories of other people's lives that makes me really glad to have mine. (Sometimes it's the other way round)

I'm going to admit something here that I try not to share with people I don't know well, but something about this venue seems to bring out my darker side...I love to sing Karaoke. There, I've said it. I feel like I've lost a burden...(please LOL) In reality though, I do love it and have much fun with it. Don't know how good or bad I am, but what the hell? We got one shot at this life and I at least am going to have fun while I can.

Norm, stay cool and remember this from Tolkien..."Still round the corner there may wait, another road or secret gate..." What's gonna happen today? Can't wait to find out.