Hardaway High School


Classes of 1967-1968-1969-1970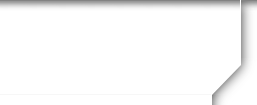 Class of '70 50th Reunion Info
HHS CLASS OF 1970 REUNION HAS BEEN RESCHEDULED!
NEW DATE
WEEKEND OF OCTOBER 23 & 24, 2020
Due to the recent threat of Coronavirus and the warnings by both the CDC and WHO, your reunion committee has decided to postpone our 50th reunion. With April 25th being only 6 weeks away and there being so many unknowns about this virus, we feel that we must put the welfare of our classmates first.
Our new date is the weekend of October 23rd & 24th, 2020. We have changed our reservations for both the Power House and the Marriott to this weekend. If you have already booked a room at the Marriott, please call and change your reservation to the new date. You will still receive the group discount.
If you have already mailed your check, we can hold it for deposit until September 1st. Please email Becky (Hendrix) Baker beckbaker1@charter.net or call 706-464-2238 to verify that you are still coming and if this is satisfactory. We will return checks to anyone unable to come on the new date. If you plan to attend and haven't yet mailed your check, we would appreciate your sending it in as soon as possible so we can get a good accounting of the number attending. All checks will be deposited September 1st.
Please continue to attempt to get in touch with classmates that you have contacts for to ensure they have received notices about the reunion and send any new emails to Cindy Kelly cinny111k@gmail.com.
It is our belief that our reunion will be BIGGER AND BETTER in October and we are looking forward to spending time with "old" friends and conjuring up some fun memories!
Please let us hear from you soon!
Your Class of 1970 Reunion Committee
FRIDAY NIGHT MIXER AT MARRIOTT COURTYARD IN PHENIX CITY - 6:00 TO 9:00
ROOMS AVAILABLE AT COURTYARD
https://www.marriott.com/event-reservations/reservation-link.mi?id=1576098329121&key=GRP&app=resvlink-
If above link doesn't work, contact Marriott Courtyard Columbus Phenix City/Riverfront 334-664-9840 and ask for Hardaway HS 1970 rate.
SATURDAY NIGHT BBQ AND PARTY AT THE POWERHOUSE IN COLUMBUS - 6:00 TO 10:00
http://www.powerhouse-events.com/
Cost for both events is $75 per person
The committee appreciates so many people responding to emails and Facebook of your plans to attend. Please forward this info to anyone you know from our class who may not have received this information.
It would be GREATLY appreciated if you can remit payment by March 15th as we have several advance payments due on that date.
Please include your name (with maiden) and name of guest when payment is made for your name tag.
Please mail check to: HHS 1970 50th Reunion
PO Box 6364
Columbus, GA 31917-6364
Please call Cindy Kelly 706-577-3286 or cinny111@aol.com if you have any questions or concerns.
CAN'T WAIT FOR EVERYONE TO GET TOGETHER FOR THIS FUN CELEBRATION!