Hardaway High School


Classes of 1967-1968-1969-1970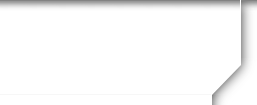 Class of '70 50th Reunion Info
HHS CLASS OF 1970 – 50th Reunion – April 25, 2020
DO YOU REMEMBER? "Wipeout", "Grazin' in the Grass", "Age of Aquarius", "Brown-Eyed Girl", "Cherish", "Secret Agent Man", "I'm a Believer", "Midnight Hour", "Soul Man", "Apples,Peaches, Pumpkin Pie", "Funky Broadway", "Light My Fire", "Respect", "Groovin'", "Ruby Tuesday", "Happy Together", "All You Need Is Love", "Ain't No Mountain High Enough", "I've Been Lonely Too Long", "The Beat Goes On" and"Thank the Lord for the Night Time"??
Well – if you even remember SOME of these, we are hoping you will join us to celebrate our 50 year reunion on APRIL 25, 2020 at the Eagle & Phenix Power House located in downtown Columbus on the Riverfront. www.powerhouse-events.com
A casual event is planned with BBQ, music, beer & wine. We are hoping to set up a mixer on Friday, April 24 and get a special room rate at one of the downtown hotels. We are estimating the cost to be $75 to $100 per person. The price will be determined by the number of "yes" responses. The more the merrier! (and less expensive!)
The committee would appreciate your responding to this letter by December 20th to let us know if you (and spouse or date) plan to attend. Our email address is hhshawks1970@gmail.com.
Also, please let us know if you need hotel accommodations so we can determine how many rooms to block.
We are in the process of setting up a Class of 1970 reunion link through the HHS website that the Class of 69 has so generously offered to let us access. www.hardawayhawks686970.com
If you would like to join our committee, please contact Cindy Kelly 706-577-3286 or cinny111k@gmail.com.
It is our hope that you will embrace the opportunity to get together with your "old" friends and come to be a part of this nostalgic weekend!
Your 1970 Reunion Committee,
Candy(Ammons) Watson, Barbara (Berry) Whitten, Pris (Crosswy) Seeger, Becky (Hendrix) Baker,
Tommy Hinton, Charlie Johnson, Floyd Mitchell, Cindy (Scheible) Kelly and Jan (Terrell) Crawford